2009, Route 66 Hotdogs first openned its doors (legally) serving Springfield, MO
2009, Our HQ is an old grocery store built in the 1920's, located on old Route 66 itself.
2010, We are serving Sabretts, Nathans & Hebrew Nationals all beef dogs.
2011, Shop is getting in shape, some old soda machines.
2012, After trying our hand at the mighty Hot Dog Cart, we made our way to our first Food Truck.
2014, Upgraded to a 22', 1974 Chevy P30, Step Van, for a few years.
2015, Operated at 1905 W College for a short time.
2016, We purchased a small Parking Lot on the Mother Road (2611 W College)
2017, Finally finished Gabriel, the 1999 Freightliner. (pictured)
2017, We started our first Movie Nights - on Halloween
2018, A little here, a little there.
2019, Built a little Gazebo. Brought in Stanley,the White Van.
2020 Decided only to stay at 2611 W College. Thu - Fri 11:30-3:30 or so.
2020 Brought in Ronald (1950 Plymouth) & Betsy (1950 Ford Fire Truck)
We Serve Hebrew National ... why?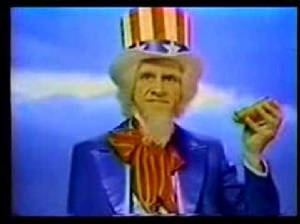 because, we answer to a higher authority.
We serve grilled, all beef 1/4 pounders on a warm french roll
5.00 Dogs with Chips
City Dog mustard, pickle on the side
Classic relish, onion, ketchup, mustard
Halligan cheese, jalapeno, sriracha, mustard
New York warm kraut, mustard
6.00 Dogs with Chips
Rueben pastrami, swiss cheese, kraut, dressing
Seattle cream cheese, grilled onion, jalapeno, sriracha
Chili Cheese chili w/beans, cheese, mustard
Chili Kraut chili w/beans, kraut, mustard
8.00 WONDER Dogs with Chips

Periodically, we will serve a Wonder Dog, as we get the proper products and the extra help.
We figure, If you're gonna have a Gabagool ... you want fresh Gabagool from New York.

You will have to stay tuned, but some of our Wonder Dogs are:
Bruschetta, Gabagool, Greek, Italiano, Pizza, Tour and various Slaw Dogs.

Other
1.00 Chips & Cookies
1.00 Water
1.25 Bottled Coke, 7up, Crush
2.00 Cold Starbucks Frappicino in a bottle
2.50 Glass bottle of Route 66 Route Beer
12.00 Birthplace of Route 66, by Skip Curtis
And when it gets Hot ... real Hot:
Ice Cream Bars
Fresh Squeezed Lemonade with lots of ice!!
AND YES ... WE ACCEPT BITCOIN
Thanks from the Sterpe Family;
Pete, Linda, Mike, Tom, John & Joe
417.838.1845